- July 28th, 2021, 3:59 pm
#4952736
Greetings everyone! I know there is a post about Afterlife props in the Ghostbusters: Afterlife section. I wanted to start a thread to discuss the parts to the new pack. This discussion is raging on Facebook and I figured I'd bring it here. Please feel free to contribute.
Hopefully everyone has seen this image so far. There are a lot of new things on the new pack.
I personally have been collecting the unique parts that we know of for the past year. I don't have EVERYTHING yet, but I wanted to share and start the discussion.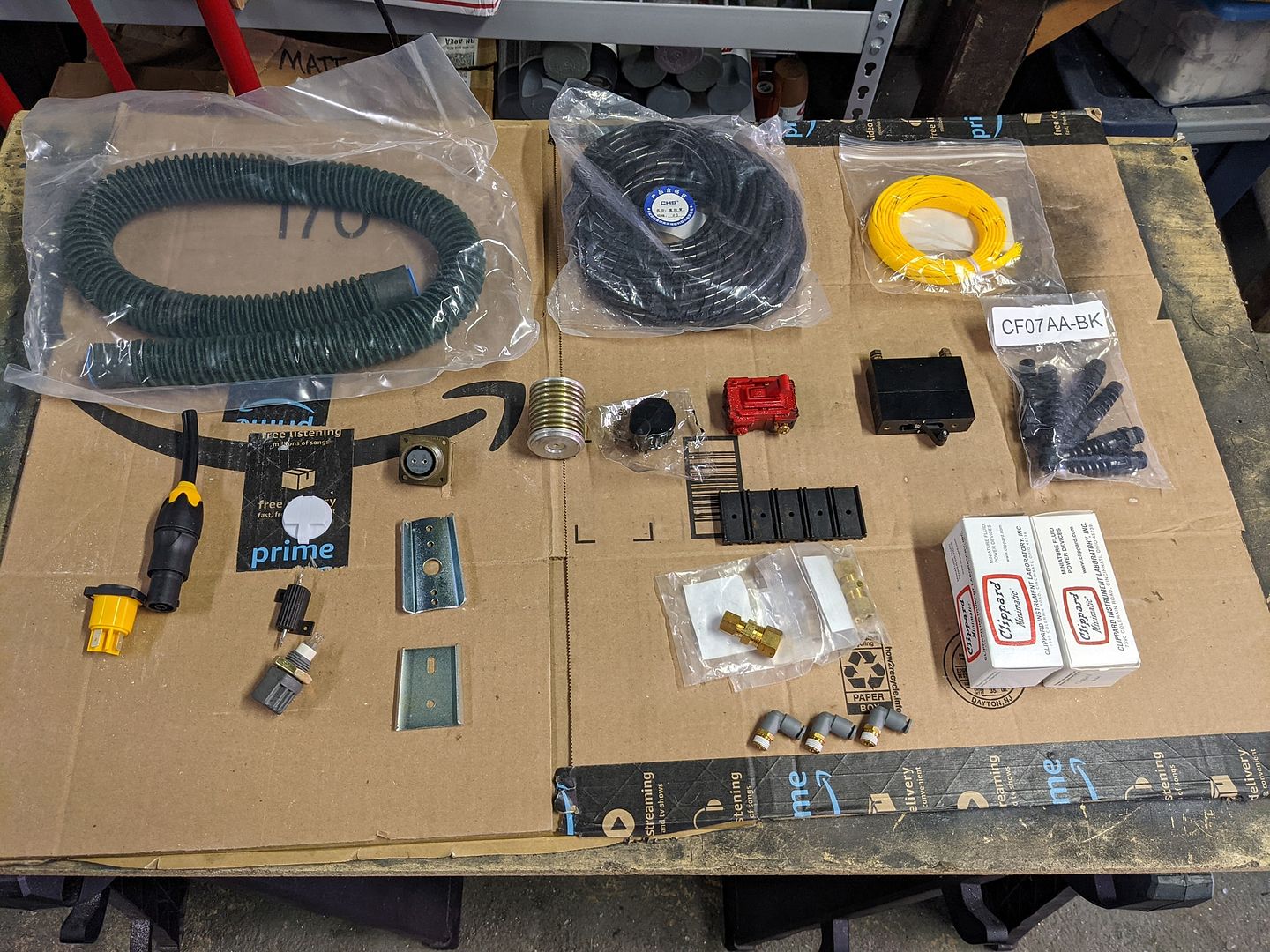 Here are some part names and numbers to get us started.
Flexo PET - 1/2" - PTN0.50YB
Neutrik NAC3FX-W
Neutrik NAC3MPX
Herbert Cooper 35" Mask Scuba Rebreather HC36S M25A1 Oxygen Hose
Heinemann Electric 70-592A Circuit Breaker 1Amp 115v
Leviton 15 amp Single-Pole Toggle Light Switch
XHF 6mm Spiral Cable Wrap 1/4"
JMF 3/8" x 1/4" Compression Union
SMC 4mm Elbows
Nylon Strain Relief Fitting PG 7 & 1/4" NPT - CF07AA-BK
Cannon MS3102E16S-4S Connector
Dixie Cup Holder hooks
Metal heatsink (found on Ebay from seller prop-forge)
I plan on trying to take more close up reference for everyone with what I have. If anyone else has anything, please feel free to share.